Easy Digital Downloads has a settings area where you can customize all of the emails that are sent by your store.
WordPress Dashboard → Downloads → Settings → Emails.
The Emails page is divided into three sections, Email Settings, Purchase Receipts, and New Sale Notifications:

General
SendWP Settings
SendWP is a paid service that makes email delivery in WordPress simple and reliable. It is directly integrated into Easy Digital Downloads, allowing site owners to easily connect a store to the service.
Email Configuration
Easy Digital Downloads sends up to two emails when a purchase is made, assuming you don't have any add-ons that send more.  One email is a purchase receipt to the customer, and the other is an (optional) notification email to the store owner – or to a list of configurable addresses.
The email settings page does two things:
Set up defaults for all emails
Configure Layout Receipt and Sale Notification emails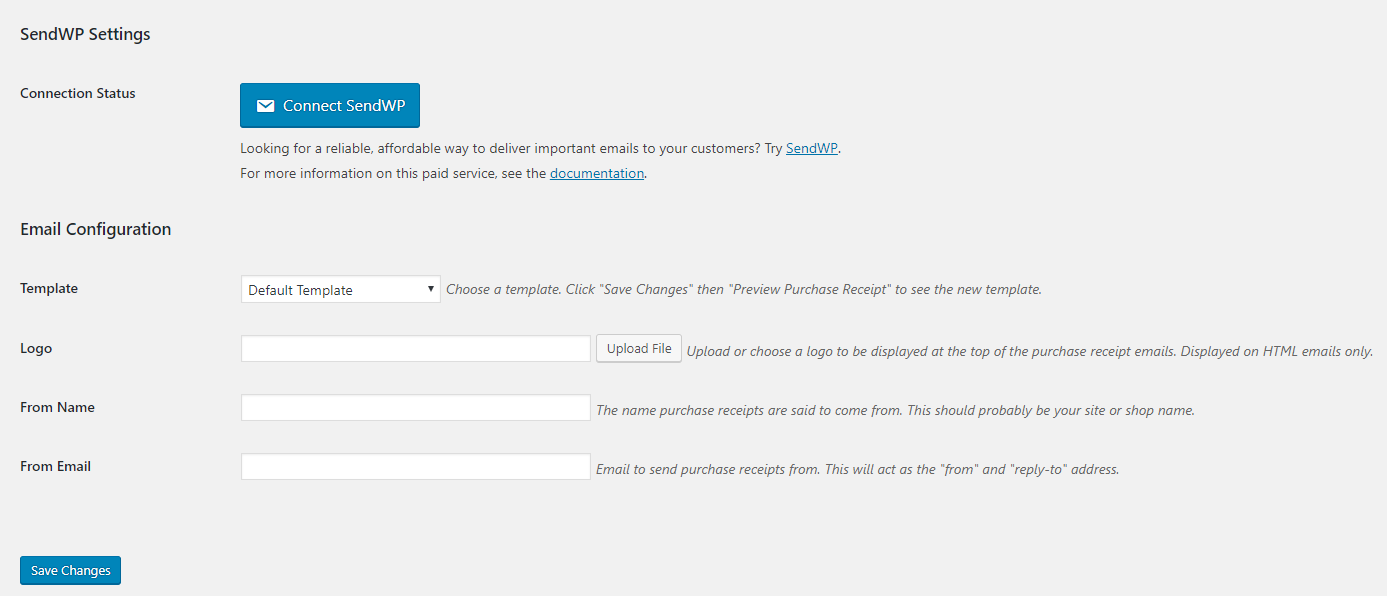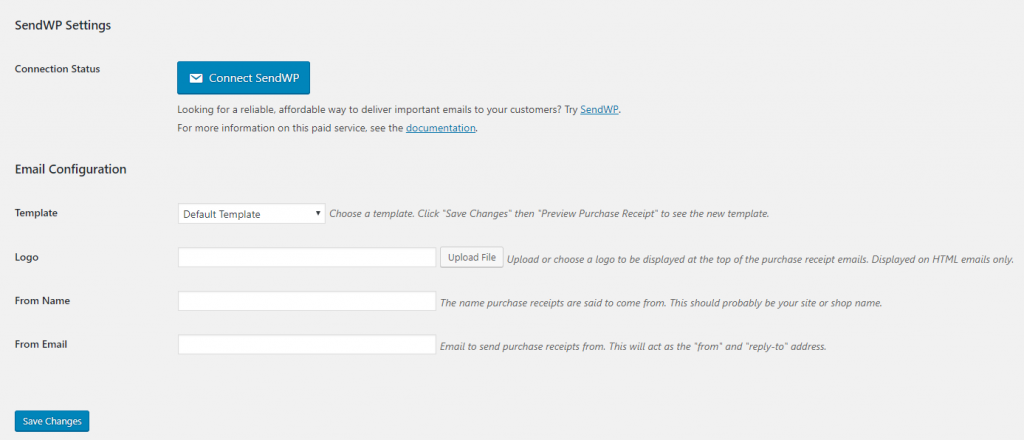 Purchase Receipts
When a customer makes a purchase they get an email from your store. This section allows you to set both the Subject and the content of the Message.
The layout of the Message is created using the standard WordPress Rich Text editor.  In addition to whatever text you'd like to write you have access to Template Tags.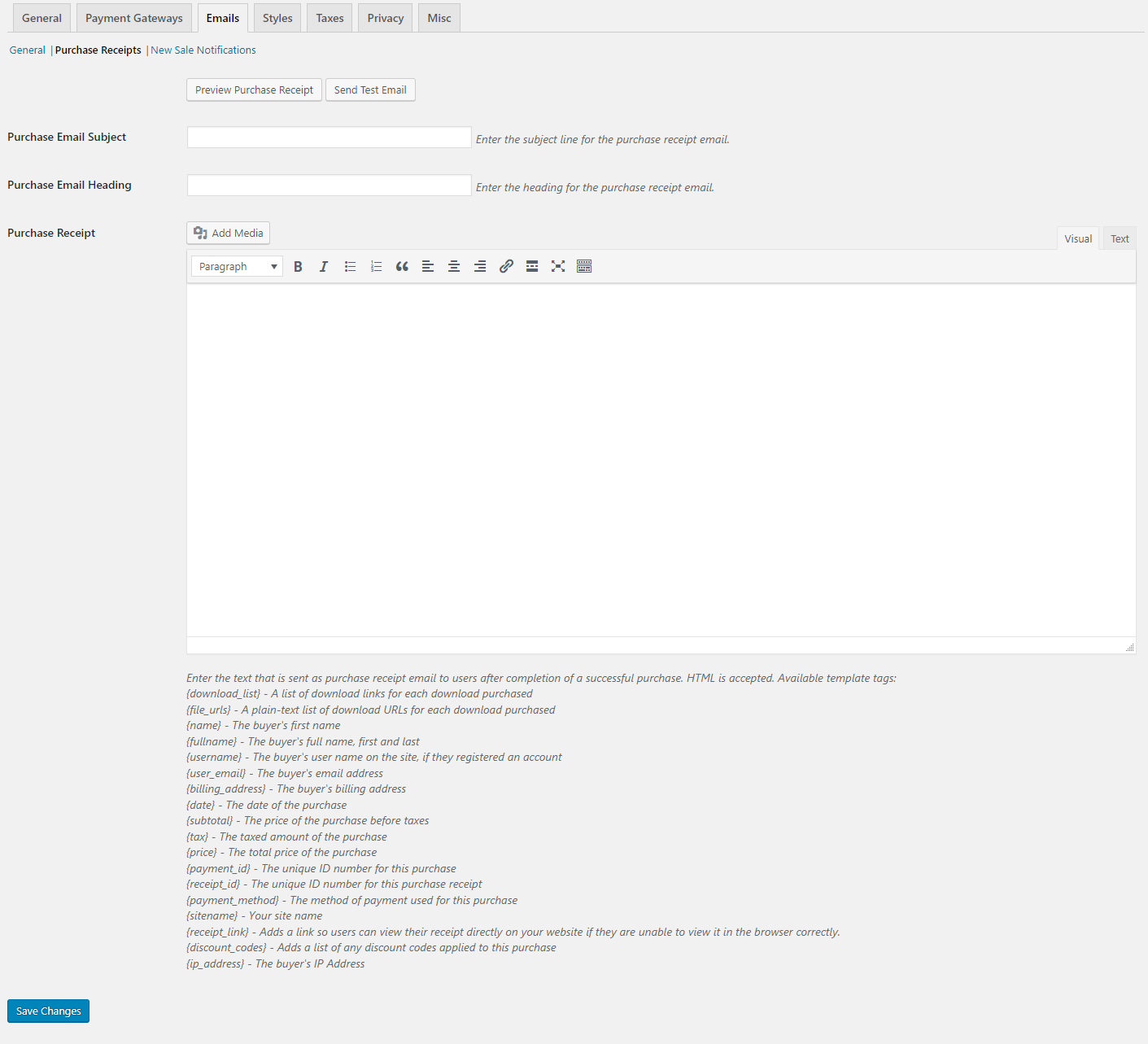 New Sale Notifications
When a sale is completed on your site you have the option to send a notification email. You can create a Subject and Message, using the same Template Tags available in the Receipt Information.
Under the Message box is a textarea where you may enter one or more email addresses of people to be notified.  Each address goes on a line by itself.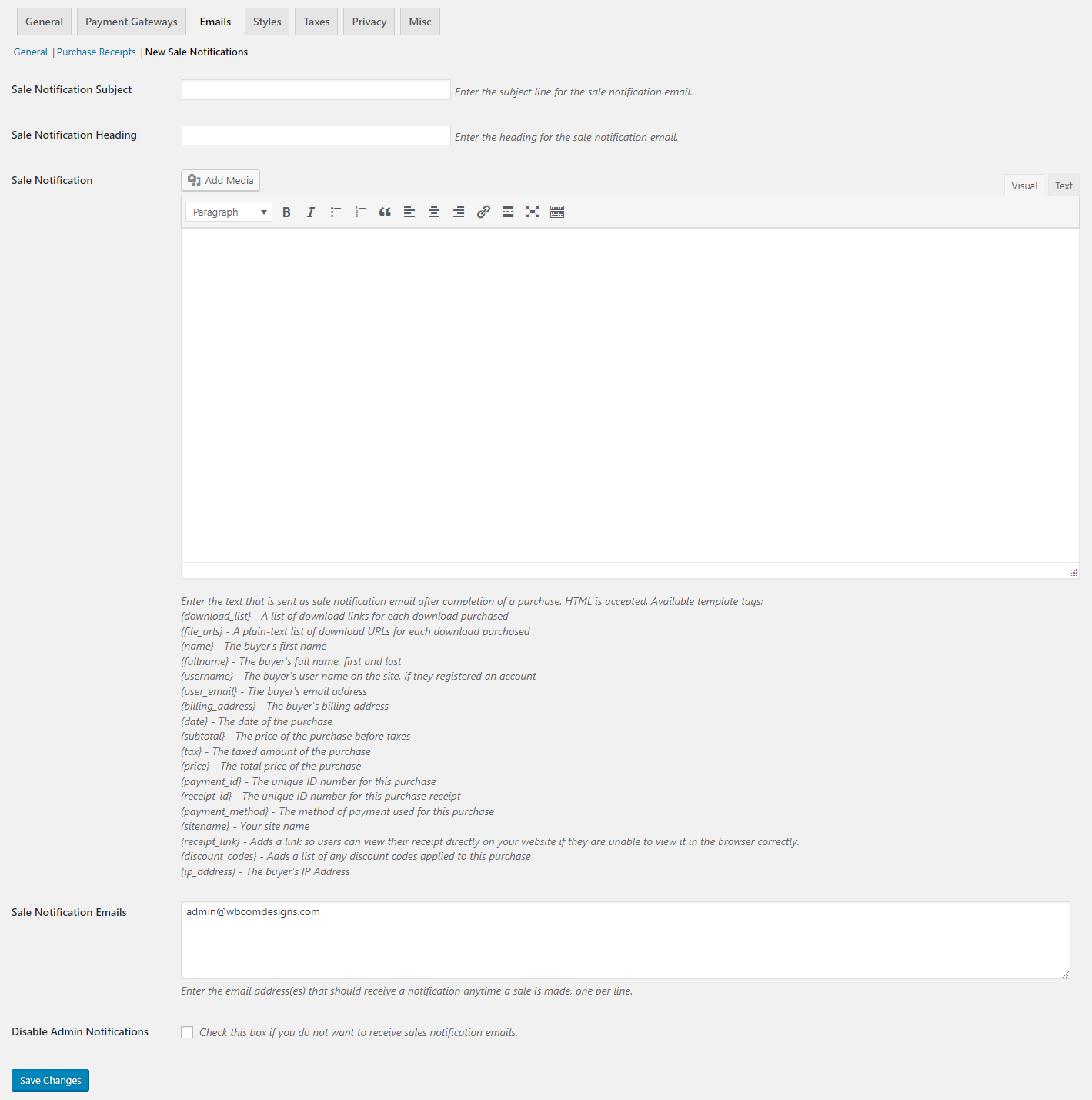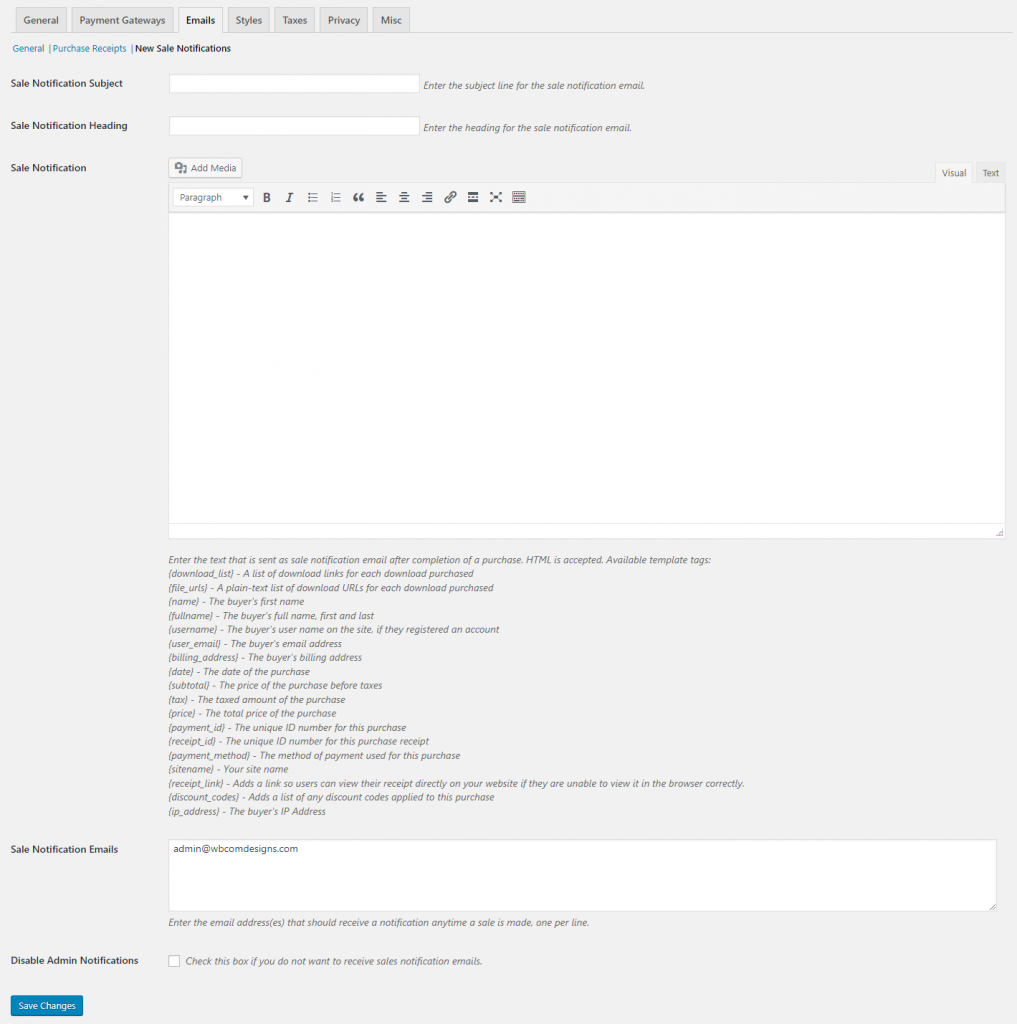 Disable Admin Notifications
The last choice on the Email Settings page is an option to disable Sales Notifications altogether. When this is checked the only email that will be sent is the purchase receipt.