Payment records allow store owners to view a record of all purchases including detailed information. such as who made the purchase, what they bought, whether discounts applied and so on.
To view, a complete list of all your payment records
navigate to Downloads > Payment History
Managing individual payment records
Clicking -> View Order Details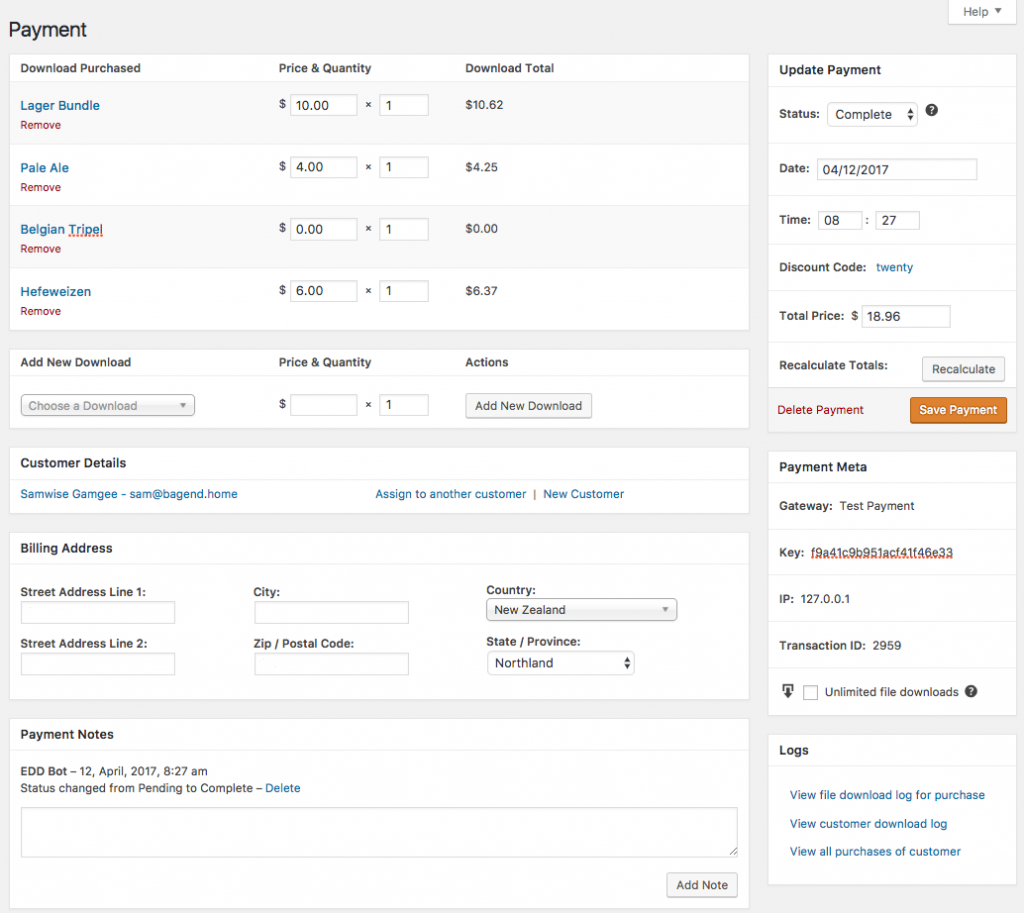 Payment records can be manually updated after they have been created. This includes adding new products, changing transaction amounts, changing the attached customer, changing the payment status and more.
Note: Easy Digital Downloads does not store any customer credit card data. All credit card data is stored with the payment processor. If a customer wishes to delete their credit card it needs to be done from within the payment processor.