Your products are the core of your eCommerce site. Without them, you don't really have an eCommerce site, so setting them up properly and making them easy to purchase is extremely important.
Creating your first download:
Click "Downloads" from your WordPress Dashboard menu
Click "Add New"
Enter in a Title and Description for the download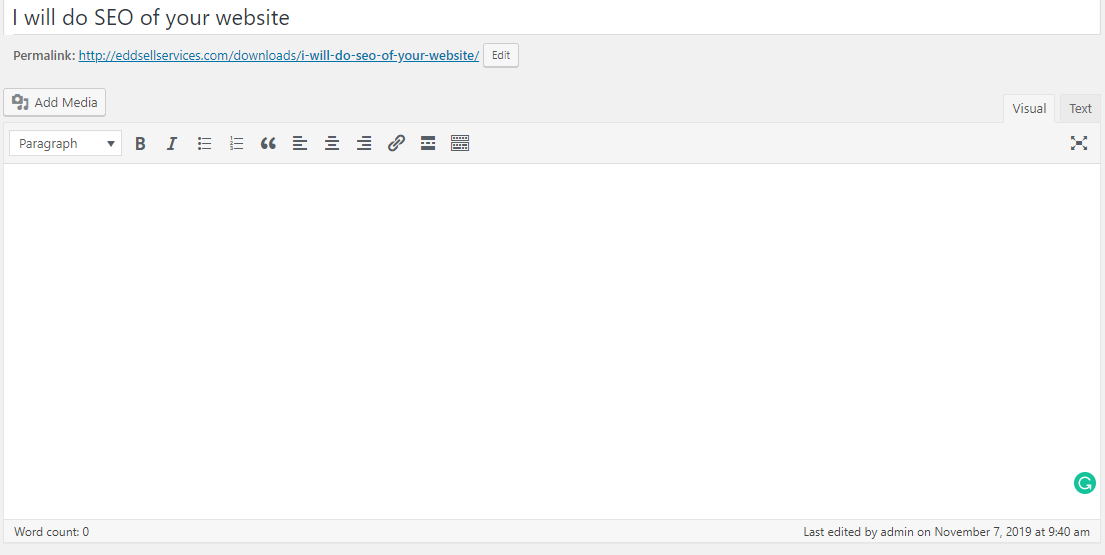 Add tags for the download, if desired
Select categories for the download, if desired
Set a Featured Image, if desired
Download Item Options
Download Prices
You may simply put in a price like this:

Download Prices – Variable Pricing
You can set variable pricing for a given item :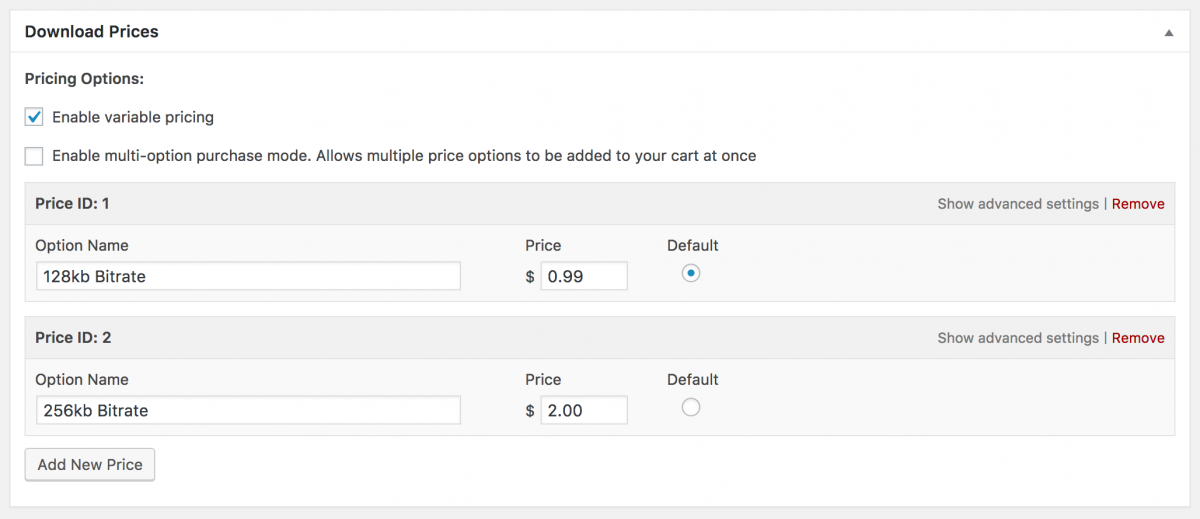 Download Files
In this section, you list what files the customer will be able to download after purchase.
EDD Services
In this section, you can add Delivery time for delivering an order.
And add service-related requirements or questions that he wants to be answered by the customer. Customer will be shown these questions after purchase which once answered will start the order.