The WordPress CMS allows you to build any type of website easily and effortlessly; however, to sell your services online, you'll need a touch more. The privilege WordPress modules can expand the usefulness of your website, permitting you to make an online service store.
Indeed, selling virtual items and administrations is just the start. At the point when you think about WordPress eCommerce plugins like WooCommerce or Easy Digital Downloads, you presumably envision selling physical or computerized items. We'll figure out how to sell services online utilizing essential online business highlights with WooCommerce or Easy Digital Downloads at the opposite end of the scale.
What does it mean to use WordPress to sell services online?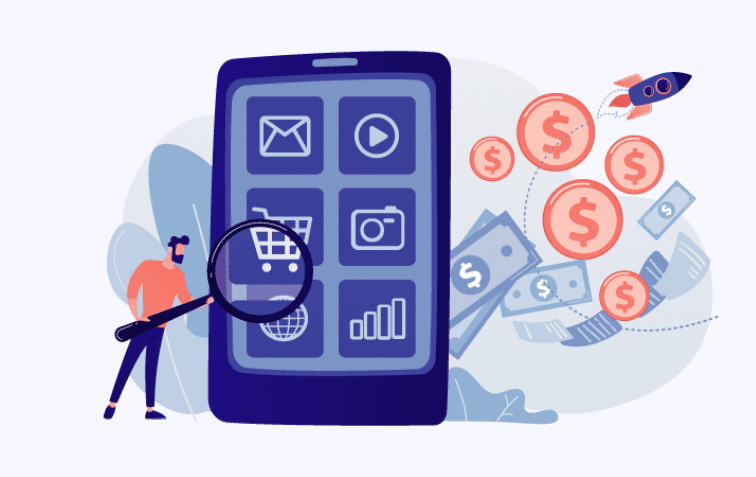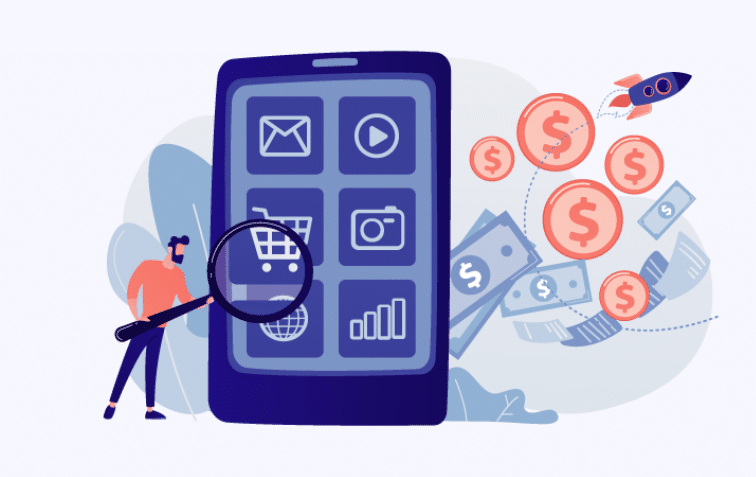 Selling services differs from selling products in that you give them products to each client directly. While selling services will be done via the internet only. The central issue is that you or your representatives will be engaged with offering types of assistance. As a result, you'll be a specialist firm.
As a result, you might be thinking about selling services online using WordPress online business modules that are accomplished online.
The correct response is to sell services on a WordPress site by separating the transactions and assist arrangements. Services, like products, can be purchased online. What is important is that you will perform work online for a client rather than send them an item after they have requested assistance on the internet.
For selling services, firstly you need to build a wordPress based website and integrate an eCommerce plugin like WooCommere and Easy Digital Downloads. Here, we'll explain to you how to add services in your store using Easy Digital Downloads.
Easy Digital Downloads (EDD) Plugin: An eCommerce Plugin
Easy Digital Downloads plugin is an eCommerce plugin for selling digital products on WordPress sites. It allows you to sell easily digital products like software, documents, photos, ebooks, songs, graphics, videos, or any other type of media file.
Features
Frontend shopping cart
Highly customizable and clean checkout
Payment flexibility
Complete customer management
Detailed eCommerce reports
Protect product files
Offer Discount codes to users which can be applied at checkout
Works with any theme
Support for many payment gateways like PayPal, Stripe, and Amazon Payments.
The Usefulness of EDD Sell Services
EDD Sell Services can be considered an all-inclusive addon for the Easy Digital Downloads plugin. It permits merchants to sell services just like a product or digital file is sold.
Furthermore, with EDD sell services, you can sell every one of your services that need to fulfill for customers, have a timetable and require further discussion in preparing the assistance request. This module is valuable and offers an assortment of highlights to sell services, for example,
This module additionally empowers discussion messages for every service request. This implies that both seller and client will get notifications for every discussion trigger such request began, the demand in measure, request finished, and so forth.
Adding Reviews and Ratings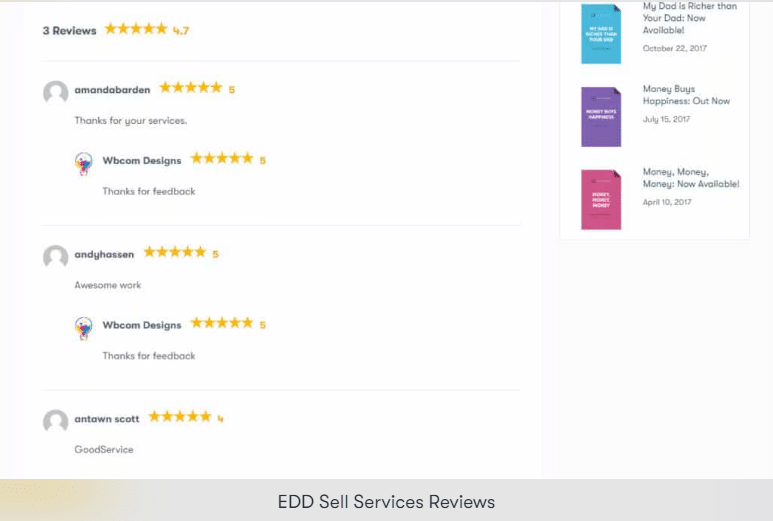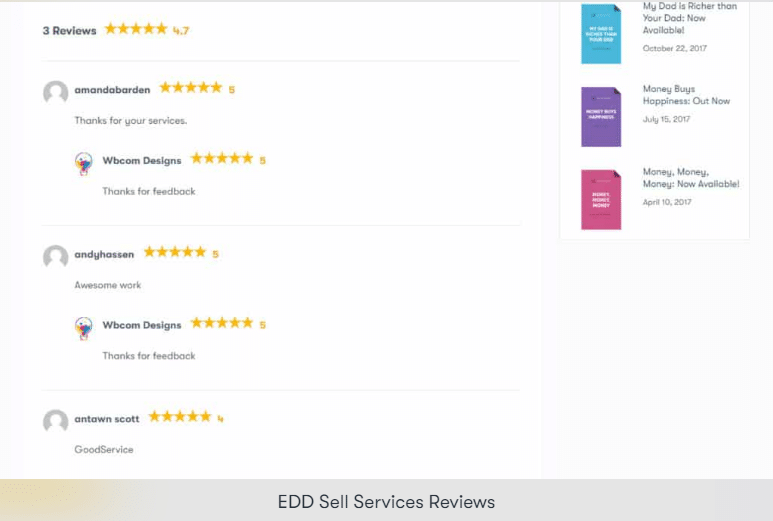 Another extraordinary element of this addon is it permits clients to add reviews and ratings for the services given by the merchant.
Allows Vendors to Add Questions
Selling services requires various inquiries that should be replied to. For instance, if a client needs a blog on a specific theme, he needs to say the number of words, catchphrases, and other related subtleties to the merchant. This module gives a seller the element to add addresses that will be needed to handle the assistance. Sellers can add different inquiries with fluctuating measures, and a request will begin after every one of the inquiries has been replied to by the client.
Selling Services in Form Of Product
This module is ideal for you on the off chance that you want to sell administrations on the web. It adds a tab called "Services" to permit a merchant to sell services like other advanced items. Along these lines, they don't need to do anything extra to add services that they need to sell on their site.
Some examples: Service products you can sell online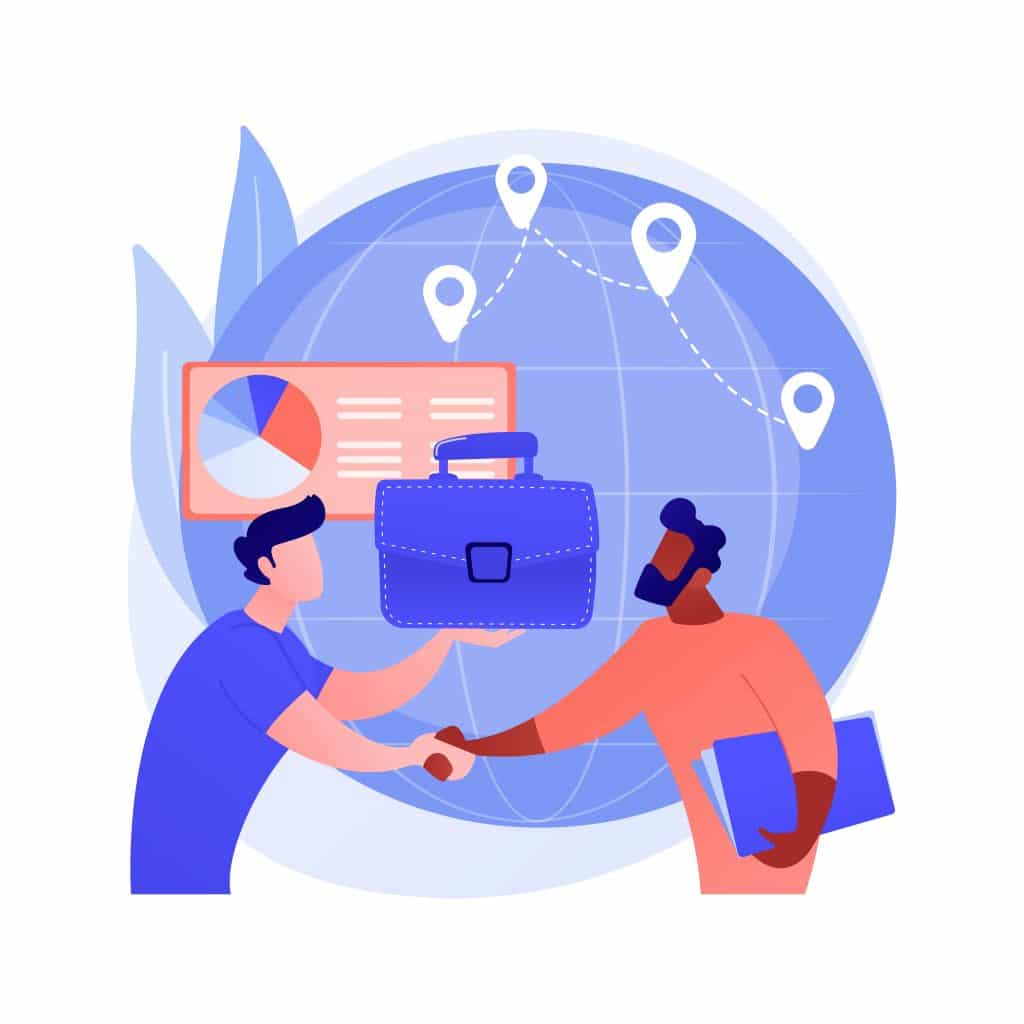 Professional services – engineering, conveyancing, archive arrangement and survey, lawful administrations, land counsel, clinical, composing.
Design services – brand character work, visual computerization, picture altering, infographics, inside online plan, writing material (business cards, pamphlets, flyers, handouts, print formats)
Expert services – online business, copywriting, CV composition and resumes, vocation advancement, training, counseling, way of life, life instructing, love and connections, advertising, photography, website improvement (SEO), web-based media, web investigation.
Technical services – printing, programming and programming advancement, sound blending, specialized help.
For instance, Amazon allows individuals to sell proficient administrations (like collecting and introducing items) through their site. Additionally, Fiverr is an online commercial center for independent administrations. Whatever sort of administrations you offer, continue to pursue to figure out how to sell them online in WordPress.
Conclusion
EDD Sell Services can end up being an ideal plugin for service-based solutions that need to sell services and other advanced items online with the ability to interact with the end clients. Likewise, you can utilize this module on the off chance that you essentially need to stretch out your WordPress online store to sell benefits. You can likewise EDD Front-End Submissions Plugin that gives multi-vendor usefulness to your online store.
This module is an addon to Easy Digital Downloads and completely viable with EDD Sell Services.
Interesting Reads:
How to sell my digital service on WordPress website?
Where To Sell Your Design Work Online