The sale of digital goods has increased sharply with time. Digital stores have become widely popular these days. Thousands of copies of these digital products are being sold on a daily basis. However, if you want your digital store to bring you enormous success, then you must design a highly functional website for your store. Easy Digital Downloads is one such plugin that will allow you to design an excellent digital store for your online business.
Easy Digital Downloads: Best WordPress E-commerce Plugin for selling digital products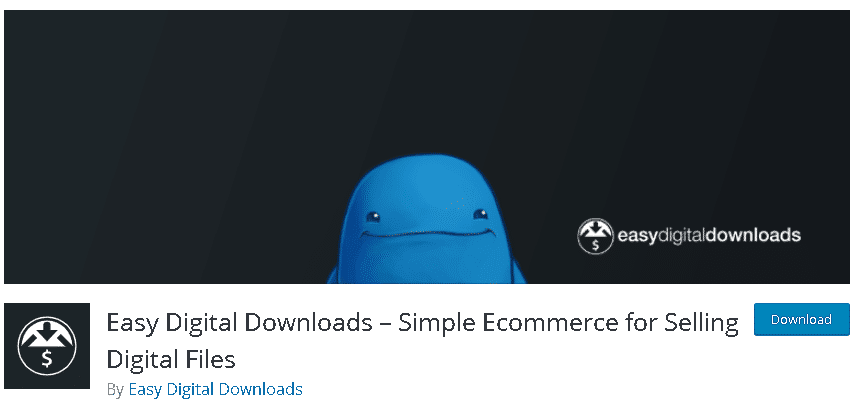 Easy Digital Downloads is the perfect E-Commerce solution for selling all your digital products and services online. From PDF files to ebooks to WordPress plugins, Easy Digital Downloads has got it all sorted for you. The plugin is extremely easy to use and is also completely filled with exciting features. It is also free of cost. Easy Digital Downloads has been designed in such a way that it will meet all your online business requirements. Here we have provided you with some of the most useful features of Easy Digital Downloads.
Shopping carts: The plugin will allow your customers to purchase multiple downloads at one go using the advanced shopping cart system. It allows minimum page loads. You will also be provided with cleanly designed cart elements using which you can design a highly functional shopping cart.
Discount Codes: Using Easy Digital Downloads, you will be able to create discount codes for your customers. This will encourage your customers to buy more products from your online store. The discounts can be offered at a percentage or flat rates. It also includes various settings for managing the discount codes like expiration, maximum uses and many more.
Unlimited file download: There is no limitation on the number of downloads of your digital products. The customers will be able to download their purchased products an unlimited number of times. You will also be able to restrict the file download by the number of access.
File access control: Your customers will have complete control over all their digital products. The products have restricted access and only the authorised customers will be able to access the files. No additional configuration is required. You may also set a download link expiration and download limit on the files. 
Customer account page: You will be able to create an elegant customer account page from where your customers will be able to see their purchased products. The customer account pages will only be made available to the logged in customers. You can add this feature by using a simple shortcode. Unauthorised users will not have any kind of access to the customer account page.
Download activity tracking: You will be able to constantly monitor how your customers are downloading your file. You can easily track the time, date as well as the IP address of the downloaded files.
Full data reporting: Easy Digital Downloads comes with an advanced built-in reporting system from where you will be able to easily view the statistics and make custom reports to know how exactly your digital store is performing. This will allow you to bring about changes to your store and help it to function better.
REST API: The plugin has a complete RESTful API. This makes it easier for the developers to access the product information in either XML or JSON format.
Useful plugin integration: EDD is integrated with a number of useful plugins like MailChimp, Dropbox, Stripe, PayPal, Amazon Web Services, AWeber, etc.
Multiple payment gateways: Your users will be able to make their payments through multiple payment gateways. A number of gateways are supported by Easy Digital Downloads. Some of them include Authorize.net, Amazon and PayPal.
Adding Functionality To Sell Services Online: EDD Sell Services Plugin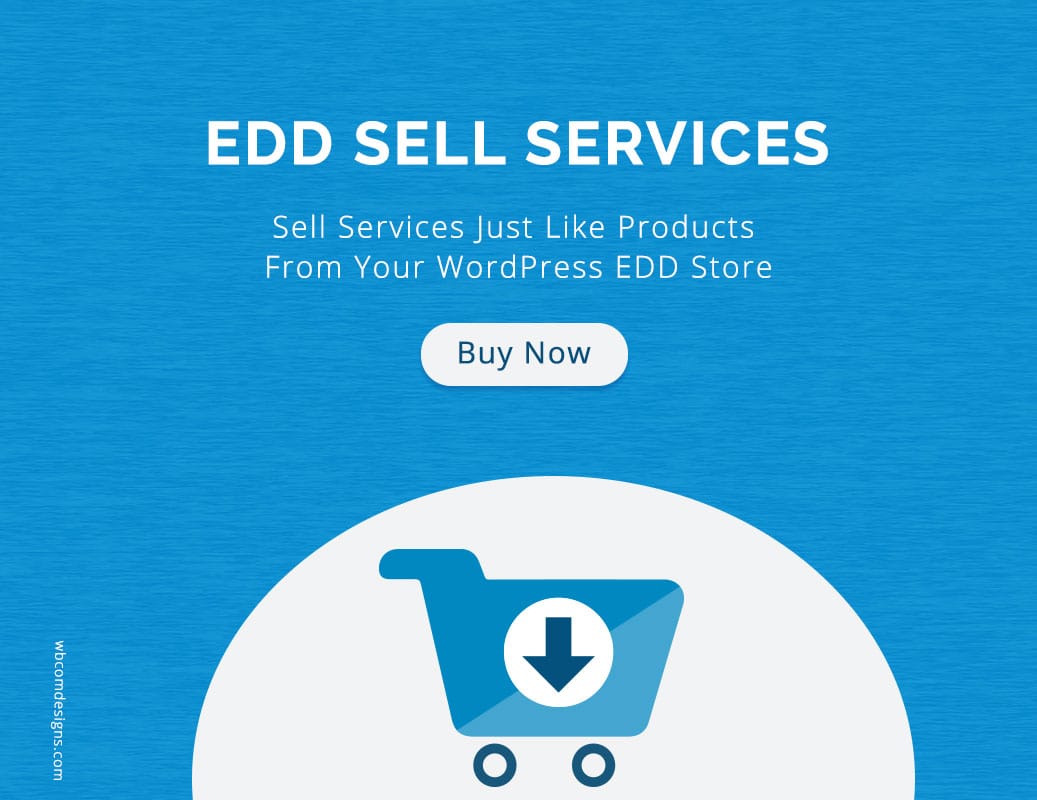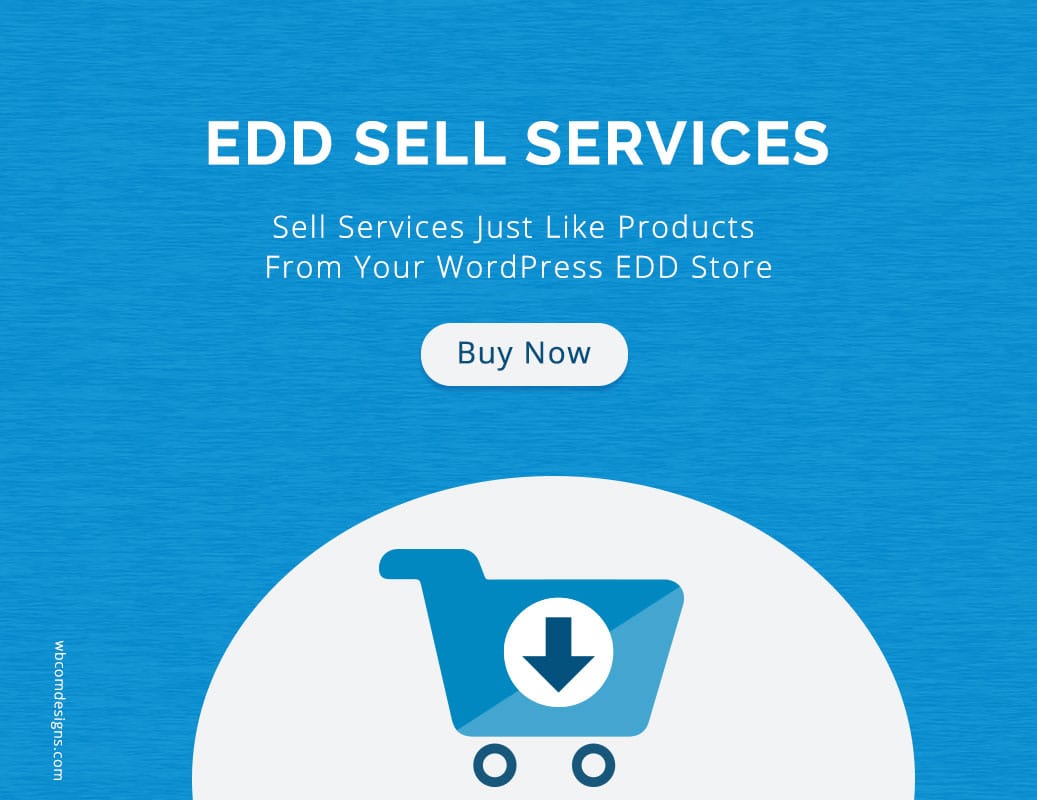 EDD Sell Services Plugin allows you to sell your services online. So, if you wish to open a service selling business, then EDD Sell Services Plugin is the perfect plugin for you. Some of the services that you can sell using this plugin include video editing, phone consultations, software installation and many more. The plugin integrates excellently with the Easy Digital Downloads plugins. It is basically an add-on for the Easy Digital Downloads plugin and is used to enhance the functionally. Using this plugin, you will be able to take your website to an entirely new level. Here are some of the advanced features of EDD Sell Services Plugin:
Service as a product: EDD Sell Services Plugin allow you to sell your services like a product. You will have to create a product type called Service and then you will be able to sell your services easily. Your vendors can create a service from the product page of your website. 
Service requirements: Your customers will be able to give detailed documentation on the service requirement to your vendors. Based on the requirements, your vendors will be able to develop services for your customer. This will help to create a sense of trust between the vendors and customers and will make sure that the transaction is carried out in a clean and honest way
Order email notification: As soon as the order has been successfully placed, both the vendor and the customer will receive an email notification. They will also receive continuous emails as the order proceeds. 
Vendor customer chat section: The vendor and the customer will be able to communicate with each other in a real-time environment. They will be able to discuss their requirements with one another clearly before the service is delivered.
Order management section: The customers and the vendors will easily be able to manage their services from the order management section provided to them. They will be able to efficiently manage both their previous as well as current purchases.
Service rating and review: EDD Sell Services will allow the customers and the vendors to review each other as soon as the service has been delivered. This will greatly help you in expanding your business.
So, as we can see, EDD is one of the best plugins available for a digital store. So, exploit this plugin to the fullest and design the perfect digital store for your company. Do you know of any other plugin that is similar to Easy Digital Downloads?
Interesting Reads
15 Best WordPress Gallery Themes