Are you wondering how you can make yourself more marketable as an existing virtual assistant? Virtual assistants are highly in demand now. It is easier to afford Virtual Assistant than personal assistants. Virtual assistants can take several clients at once, work remotely and take on the workload that serves you and your business best.
Virtual Assistant performs tasks like data entry, email management, video editing, graphic designing and more. It's all remote that means done virtually on an online platform, so business owners don't have to worry about paying for an office space for you to come and complete these tasks. The best part is that you can get to do tasks from virtually anywhere.
To become a good Virtual Assistant you need to stand out from the crowd and ensure that your clients never want to let you go. Below you'll find a long list of services that you can offer as a Virtual assistant and help you get inspired to create your own VA services.
All services organized into categories so it's easier to look through. You can turn these services into a profitable niche. After reading the list of shared services you'll have a good idea of which services you can offer as a virtual assistant.
 #1.
Graphic Design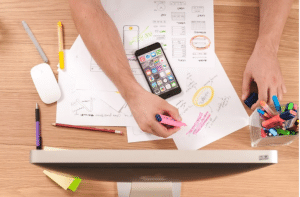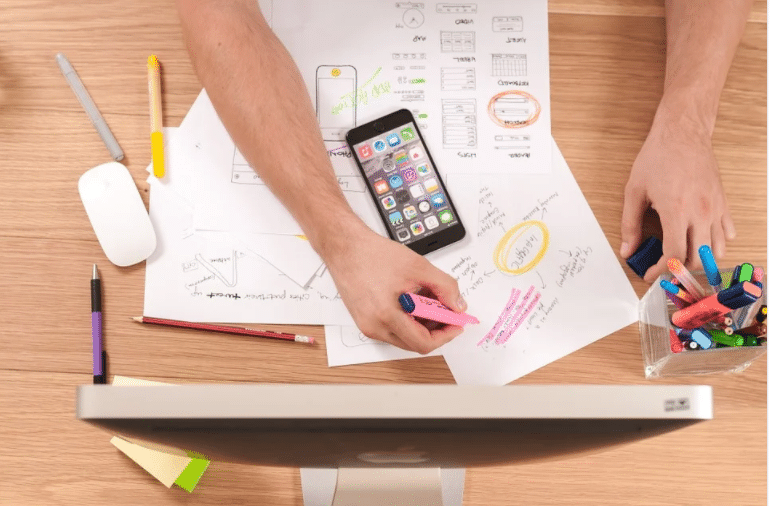 You can easily begin creating graphic designs with the free version of services available online. This platform will allow you to offer clients a graphic design and upgrade your skills. Your graphic design needs become lengthier when you own a business. If you are able to design business cards, sales sheets, or logos for clients, you're in business.
All you need to offer some lite graphic design is a good eye for detail, some knowledge in color theory and typography. You have to create photography for websites and promotional materials. You can easily create visually appealing social media posts, banners, cover pages, designing ebooks, resumes, and much more.
Also Read:  WINNING STRATEGIES TO GET CLIENTS ONLINE FOR YOUR SERVICES
 #2.
Bookkeeping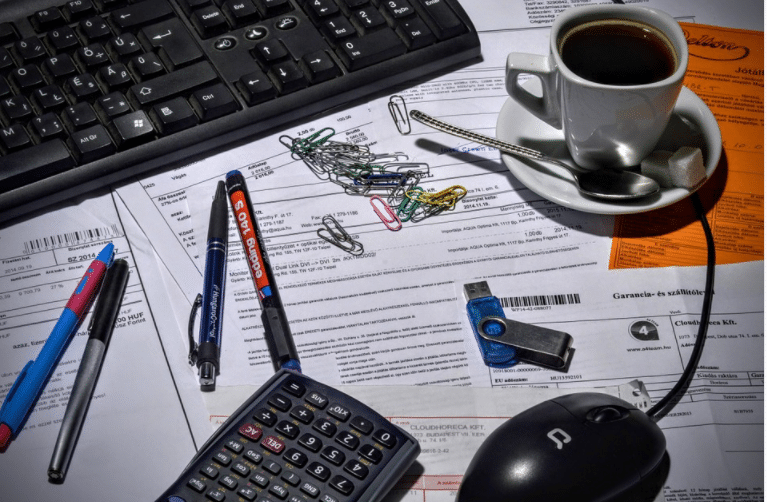 Bookkeeping is all about maintaining the finances of a business. Many people use bookkeeping because it's essential to keep the health of a business strong. Some of the responsibilities of bookkeeping you can take over as a VA include generating invoices and following up on payments, issuing refunds, paying employees and contractors, preparing balance sheets and tax documents.
Bookkeeping also helps to maintain financial data in the software which is prepared by the client. You can ask to do a background check if your client is worried about entrusting you with their financial information. There are tons of services you can offer using Bookkeeping.  
 #3.
Online Marketing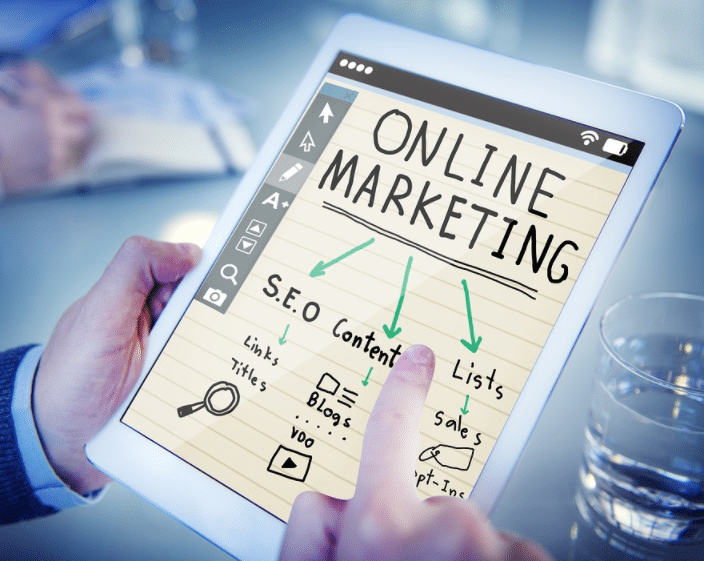 Online Marketing is in trend now. Everyone needs online marketing. Online marketing is really useful to promote a brand or services no matter what your business is. Creating ads on Facebook, sourcing banner ads, content creation, and blog post promotion all are the part of online marketing. Sell yourself as an online marketing auditor and provide top services to attract clients. Consult with your client where they are now in online marketing and make recommendations on where they should be.
 #4.
Email management
Digital communication is in trend now. Email management is really important as many potential clients are struggling to find an important email. Email management helps you to contact potential clients in no time. Your potential client may ask you to work through the clutter to create folders and sort emails into them, reply to customer inquiries, create email templates, or reply on your client's behalf with the help of this feature.
 #5.
Manage Email Lists
It is important to manage email lists of potential customers. Everyone knows that Email marketing has the highest ROI as compared to other marketing efforts. Make sure that clients email lists are clean and reaching the right customers at the right frequencies. Use strategy to manage lists and mark important mail.
Managing email lists for a business will take research to ensure you are up to date by cleaning up old, delete invalid email, fixing addresses ,removing duplicates, re-engaging users, and making the subscriber's experience hassle-free.
 #6.
General Project Management
General project management is all about marketing your services as a project management virtual assistant. It might be easier to convince clients to hire a VA on a permanent basis.  You need to work on Product launches, Researching industry best-practices, Recruiting team members and contractors, Supervising and coordinating other team members and more.
 #7. Public Relations
Developing a public relations services help to  provide basic service like pitching clients, to news outlets, podcast hosts and other blogs, offer up crisis management, press release writing services and pitch writing as a virtual assistant. It makes a strong customer base and helps to work smoothly.
 #8.
Customer support
Speedy replies and immediate support executed with a smile make a happy client. Always use kind words with your client. If a customer is spending money at a company then they surely want to know the company, about their business and experience with the product! If that doesn't show how important good customer support is, clients will take action and will immediately switch companies. So help your clients to retain consumers and gain new ones by offering the simple service of responding to customer feedback, questions, and inquiries whether through email or other web-based chat technologies.
 #9.
Social Media Management
In today's era everyone knows about the benefit of social media, but many business owners don't have time for social media management. Social media management is required because of its ability to expose their products and offerings to customers. So as a Virtual assistant create content calendars for your clients that include Facebook, Instagram, Twitter and Pinterest and show them what to post and when. You can expose your client's business through social media by simply using social media management. You can set up brand accounts, create original content, interacting with followers and more.
#10. Community Management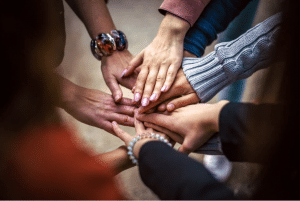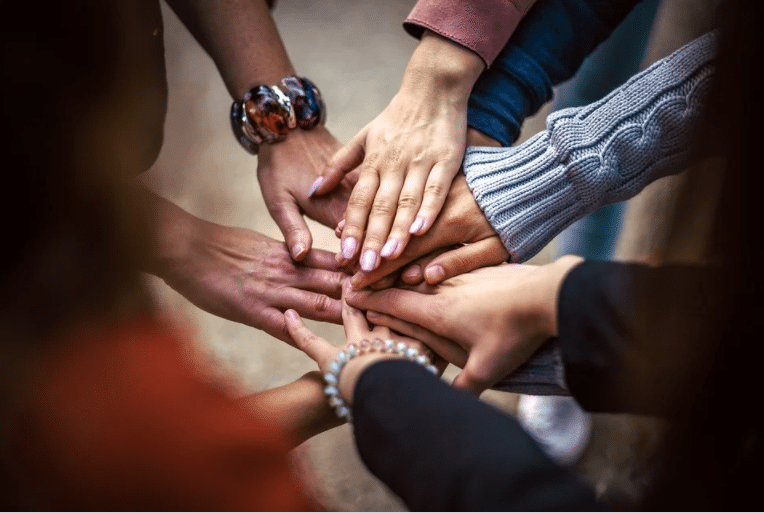 Community management helps to get engaged with potential or current customers that comment on a post, write reviews on your clients' social channels or send a direct message.  It is somehow similar with social media management. Community management includes answering customer questions, responding to complaints and overall engaging with people who write on your feed.
 

#11. Social Media Ads

When you open up your social media accounts you'll probably see tons of ads. Creating Social media ads is a great way to market your business. Add Instagram and Facebook ad content or banner image as part of the services you offer as a virtual assistant. Schedule your social media updates. You can also design Social media graphics; schedule pins manage Facebook groups and many other activities.
#12. Ghost Writing
Ghost writing is simply helping someone with a novel or writing blog posts for their website. It is the ability to adapt your client's voice and write content in their tone. Prioritize your blog content creation, as per your client requirement. They may have great thoughts and ideas but no time to execute them so they hire you to provide this service.
#13. Live Chat Customer Service
Many e-commerce sites offer live chat so that customers can easily communicate and ask questions about a company. Offering this type of customer service in real time and allow you to offer more personalized care for your customer.
Make sure that you as a Virtual Assistant keep your client up to date along with product features in detail. In addition to multi-tasking skills you should also have good conflict resolution skills and excellent written communication skills.
#14. Administrative Work
Administrative work helps to provide customer service through email, chat, or phone. It monetizes and responds to the customer email, organizes email inboxes, manages blog comments, data entry, calendar maintenance and creating PowerPoint presentations. Business audits help to launch products and even set up systems and timelines. It also includes appointment setting, order fulfillment, supply order, arrange interviews etc.
#15. Recruiting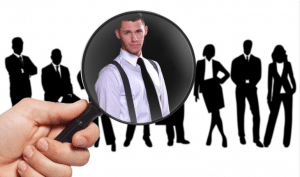 Recruiting new workers is also a task in itself. This process helps clients to recruit for open positions whether it is for full-time or contract work. Recruiting is an essential service. A business owner creates a job posting, sift through resumes, conduct initial phone interviews, and finally schedule an personal interview.  It is a long and time consuming process to recruit the perfect person to join the team. As a VA, you can streamline this process by taking care of all of these steps and forward the resume and contact information of applicants who meet the client's requirements and expectations. 
#16. Data Entry
As the name suggest Data entry is like entering data from paper, audio, or digital documents into a business chosen system. It requires basic skills but nevertheless, it is still one of the most important basic skills that you can offer as a Virtual assistant. You can also offer data verification as part of this job duty along with entering alphabetic and numeric of symbolic data into your client's specific software systems.
#17. Affiliate Management
An affiliate manager deals with the websites that house affiliate links for clients' businesses. If a customer clicks and makes a purchase, the website will take a small fee.  Getting into this type of business marketing can be a big money-maker for your clients. Affiliate management is a smart service that you can offer to your client as a Virtual Assistant.
#18. Research Assistant
There is endless research to select assistant for business owner. Many clients need a market analysis done on their competitors along with an audit of their targeted customer base. Virtual Assistant needs to complete many different kinds of research projects that will help you to analyse the competition. Virtual assistants do product research, market research, travel research, Event research, Hashtag research, software research, education research etc.
#19. SEO Services
SEO service helps to increase traffic to a website. Google shows hundreds of results but only the most popular are listed on top. Virtual Assistant makes sure that client's website is optimized for SEO purposes and puts them in front of their target audience and qualified leads. It decreases the time to create content and positions them as a brand leader in their niche.
When your site is SEO friendly it gets natural, organic traffic by utilizing the best keywords for the business's industry. It also helps to rank on the Google first page as a potential service provider or brand. As a VA looking to offer SEO, you can help your client by researching the best keywords for their business, researching competitors and their rankings in searches and periodically analyzing SEO to see what's working and what needs to be changed.
#20.Blog writing
Blog writing is another way you can showcase your writing skills to work. An entrepreneur can ask you to write a blog on a given topic. Sometimes they ask to research a topic and then write about it. Whether or not you are given credit for the blog you need to write on what the client is looking for. If a client is looking for you to come up with ideas and topics and publish them under their name, you'll have to put in some ghostwriting abilities and make sure you sound the way the client does. This is ideal for VAs who are experts in their niches or are coming to the field with existing knowledge based on their prior experience and/or schooling. 
Whether you want to start your career as a Virtual Assistant or you're looking to expand your skills as a current VA, the possibilities are endless. There are so many services that you can offer as a virtual assistant, but initially you need to set up your website showcasing all skills and tasks that you can do.  As per my suggestion don't waste your time and skills doing low-paying jobs like cold calling while competing with thousands of other VAs and driving the rates even lower. Take initiative, work from home, make good money, and love your life. We hope you found the above list of top services as a good start in setting up a VA business.
Interesting Reads:
LearnDash Reporting Solution For Your E-learning Website