EDD popularly known as easy digital downloads have become the next big thing in the domain of WordPress website experience. With the increasing number of websites set up with eCommerce integrations, there has been an exponential growth in brands and businesses eager to get their hands on EDD is a perfect solution for sell services, easy sales, and revenue generation.
EDD short for easy digital downloads is a plugin that comes with a lot of unique features influential to a business conducting their deals online. With the assistance of this plugin, brands can sell their digital products and services online without any additional hassle. The digital products can also be charged on an hourly basis and the plugin ensures teen elimination of any middleman activity to conduct direct sales.
Importance of selling services
What services we can sell
What features are required in a service website
We can sell services using EDD in our store
About EDD store
What Are The Benefits Of An EDD Plugin?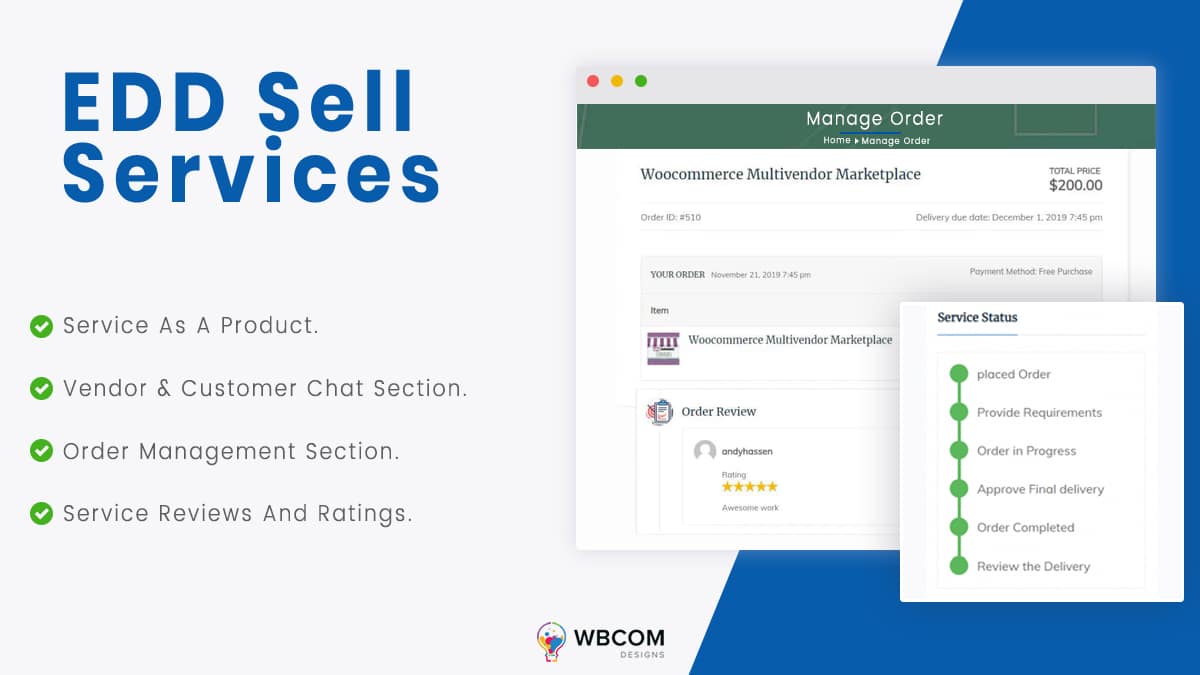 EDD plugins have become increasingly powerful due to their fast digital download experience. Once integrated on a WordPress website, the EDD will manage the optimum time and will let the users access the range of digital products and services available online ranging from PDFs to Ebooks, additional WordPress plugins, and so on.
1. Multiple Payment Options
EDD plugin ensures multiple payment options using different third-party gateways and vendors using Stripes such as Apple Pay, Google Pay, and PayPal which allows the plugin to have a global reach and credibility.
2. Adept Shopping Cart Facilities
With EDD integration, the users can have multiple digital downloads at the same time without encountering any supplementary issues. The shopping cart has a chic look and style which makes the download appear flawless and breezy.
3. Activity Tracking
EDD also ensures that the files that are being downloaded are tracked with the proper time, date, and IP address details. The precision in tracking ensures the sources of the downloads which makes it easy for the users to access their download history.
Also Read: Create Ecommerce Sales Funnel
4. Documented Data Reports
EDD ensures that all the digital downloads and data downloaded are documented and recorded. Hence with EDD, the users can easily view their statistical information and make custom reports on data downloaded.
5. Discount Codes
EDD offers excellent discount codes for their users and admins to retain customers for long and also compel them to use the plugin more often to quench all their digital needs and nuances.
How To Sell Your Services From Your WordPress Website Using EDD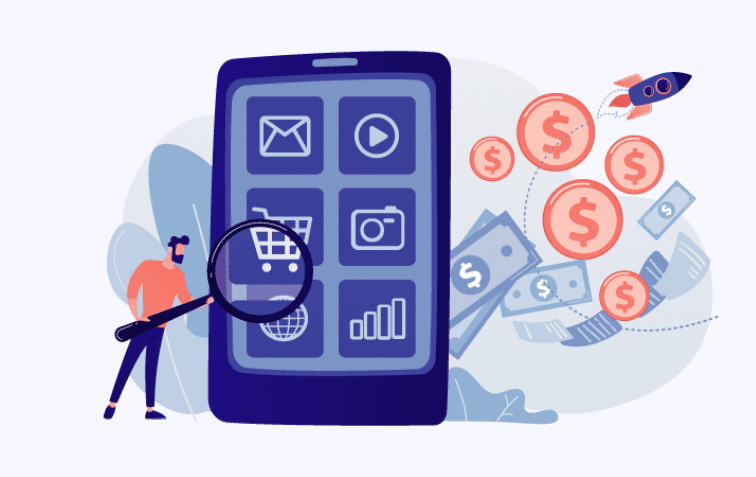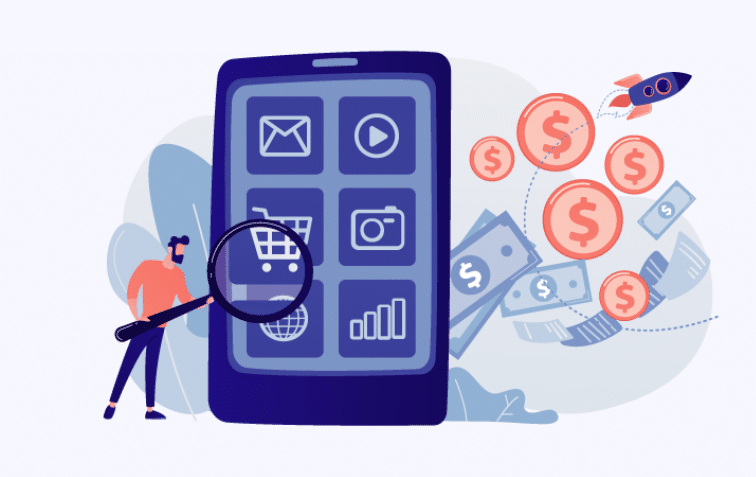 With the growing fascination around EDD plugin and its incredible use to deliver digital downloads in a spur, the EDD plugin has shown incredible usage capability for businesses who work solely on the online digital modules to deliver key essentials. EDD can be easily installed or integrated with any WordPress website as a plugin that facilitates faster digital downloads and manages ongoing traffic. We'll be discussing next how to set up an EDD via WordPress websites.
1. Setting Up EDD Structure
First thing first, accesses the dashboard of your WordPress site and click on add plugin option.
Select and download the EDD plugin from the WordPress database archive.
Install the plugin click on downloads and turn to the plugin settings to select the type of services you wish to sell through the EDD plugin.
2. Add Relevant Digital Services In Your EDD
Go to the download section of your EDD and click on the add new option.
You can also add new services here as well as images to help boost your marketing and sales revenue.
Type the price of the service.
Click on publish to make the service/product go live.
Repeat the same process to add new services to the plugin/website.
3. List Different Pricing For Each Service With Product Variation Option
With the assistance of EDD, the businesses can also list varied prices for their services based on hourly rates or charging per day basis. This can be done via accessing the product variation option, where you're allowed to mention different pricing and tick all the necessary boxes displayed to publish different price listings for your services.
4. List Easy Digital Downloads On WordPress
Finally, you can make your EDD go live with the WordPress front-end settings and make it fully functional and permit the users to access it openly. With this plugin's assistance, the users can also book their services, download unlimited digital products with ease and simplicity.
5. Sell Variety of Digital Utilities and Products With EDD Sell Services Plugin
EDD Sell Services plugin by Wbcom Designs is your one-stop solution for all digital downloads solutions. The plugin is well versed in selling services on your eCommerce store powered by EDD. Digital services range from programming to graphics, marketing to writing, etc. The plugin also provides email notifications and chat support options to the users as well as grants access to service requirements and reviews to make the plugin more essential in day-to-day business dealings.
Also Read: Lifestyle WordPress Theme
6. Create services as digital products
EDD sells services that allow the users to create a service as a digital product that can be listed on the website to be downloaded by the netizens.
7. Add Service Questionnaire
With this plugin, the vendor can also add relevant questionnaires related to the listed service in terms of days, number of services chosen, etc which can later be answered by the consumers to have a holistic EDD experience.
8. EDD Sell Services Vendor Management
EDD Sell Services allows the vendors to easily manage all their orders and upcoming transactions with organized stricture and statistics
9. A Comprehensive Conversation Channel
With EDD Sell Services, the customers and vendors can have direct contacts and conversations regarding the digital product/services. The vendors will also receive timely order notifications via emails and the review and feedback options are also well maintained to keep the website more polished and according to the customers' needs and preferences.
Read More On EDD Sell Services by Wbcom Designs With Theme
Conclusion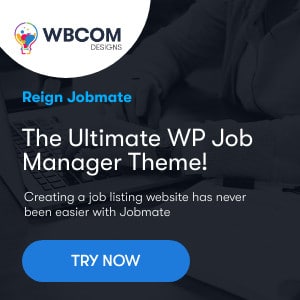 With a massive increase of WordPress eCommerce websites catering to many versatile domains, the addition of EDD as a potential new plugin ensures a smooth transactional process and facilitates easy downloads ranging from different niches such as Ebooks, PDFs, graphic and motions, etc.
Interesting Reads:
Digital Product Marketplace By WordPress: Create Your Own Now